About Dane Phillips
After completing his degree, Dane went into mortgage banking, trading mortgage-backed securities in the secondary money markets with his Father, Dwayne Phillips, a pioneer in the early 1970's of Mortgage Banking. After successfully working for General Motors Acceptance Corporation (GMAC) for 3 years, Dane moved to the Pacific NW to run Michigan California Mortgage (MICAL) in Lake Oswego, OR. By 1994, Dane made the decision to open his own mortgage banking company Approved Mortgage Corporation. A strong belief in vertical integration fueled his decision to get a principal real estate broker's license and open One Source Realty, Inc. Both companies were sold for a profit, and Dane continued in both real estate and lending through 2008.
In 2009, Dane took on a consultant role and a seat on the Board of Directors with Sound Mortgage, Inc. a Seattle-based mortgage banker. After 90 days he was hired on to the role of EVP-Managing Director to navigate 28 branches in 7 western states and 455 people through the mortgage storm of 2008-2010. Pairing down the company, making hard cutbacks, staying within budget, raising capital, all while positioning the company for a successful sale, is a career highlight of a very low point in our country's history.
For the past 10 years, Dane has been the owner and operator of his Real Estate Brokerage specializing in Clackamas County. Dane's wife, Lisa Phillips, current Owner of Approved Mortgage Inc., a Mortgage Brokerage and a strategic partner of RelyOn Homes. With 6 wonderful children, (Breah 31, Kylee, 30, Sarah 22, Taylor 21, Grace 15, Zephan 13), combined with growing up between the beaches of San Diego, CA, and the Jackson, WY mountains, Dane fosters a seasoned approach to life which is exactly what the Real Estate industry needs.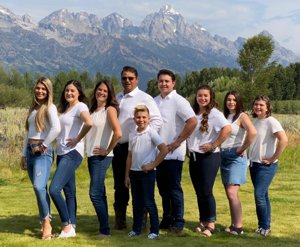 RelyOn, LLC, d.b.a. For Sale By Dane
1800 Blankenship Road, #200
West Linn, OR 97068
(503) 866-1312